You can support us on a special day whether you are celebrating a wedding, birthday, anniversary or remembering a loved one.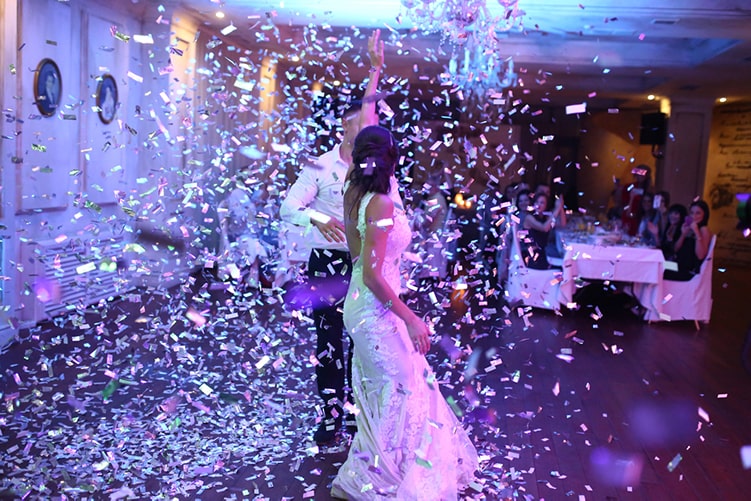 Make your special day extra special by transforming the future. Honour your loved one by ordering wedding favours or ask for donations instead of gifts. Contact us for more information abut wedding favours and fundraising on your wedding day.
Celebrate your special occasion with us! Whether it is your Anniversary, Retirement Party, Bar Mitzvah, Diwali celebration or just a special event, we can help make your celebration extra special.
Your support means we can continue to support people affected now, fund vital world-leading research and campaign for change. Together, we can transform the future for everyone affected by pancreatic cancer.
If you have any questions or would like to discuss anything further, please contact fundraise@pancreaticcancer.org.uk and we will support you every step of the way. Thank you so much for supporting Pancreatic Cancer UK, it really will make a difference.
Katherine's Story
This year, my birthday marked 10 years since I was diagnosed with pancreatic cancer.
I know how fortunate I am - pancreatic cancer is normally diagnosed much too late. We need more research into earlier diagnosis and faster treatment. These past few years have had their ups and downs but I'm so grateful to have been here for them. My daughter is planning her wedding and I'm going to be there to share her day. I asked friends and family to donate to my fundraising page rather than buying gifts or cards. Overall, £170 was donated and seeing how generous people were has made me so happy!.
Maisie's story
Two years ago, my dad died of pancreatic cancer – and my world was turned upside down. This year I've decided to donate my birthday to Pancreatic Cancer UK in memory of my Dad, Steve. I set up a Facebook Fundraising page and so far have raised £1,170!
Your donations will help us:
Fund vital research
Provide specialist support
Campaign for change