You can support Pancreatic Cancer UK in any way you can think of. Every penny really does count and your support will make a difference and save lives.
You can do whatever you would like to fundraise but here are some ideas to get you started...
Hold a quiz
Dye your hair purple
Organise a barn dance
Hold a karaoke evening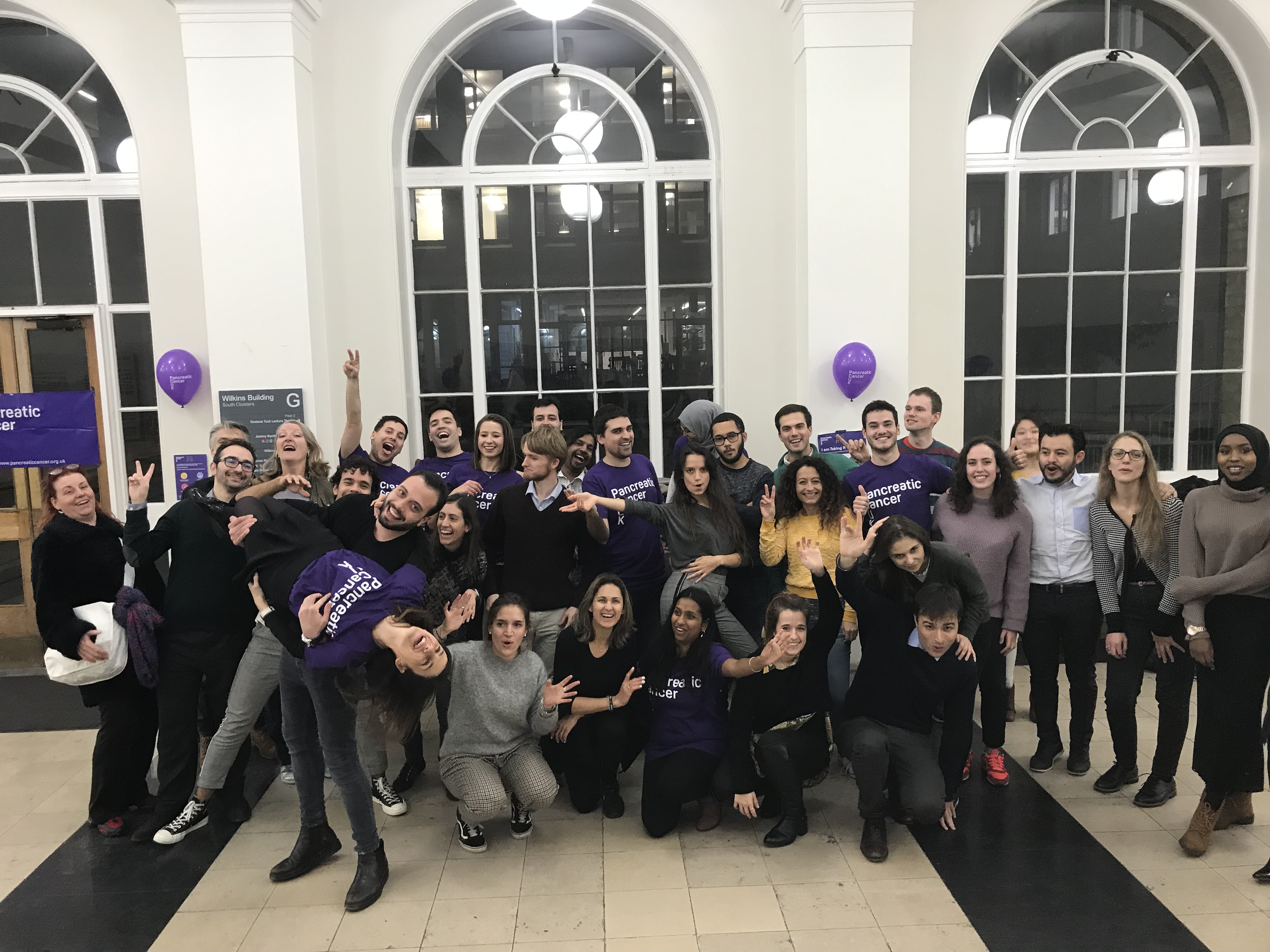 Pilar's story
We are a group of Pancreatic Cancer UK researcher's from University of College London. We wanted to give back to the amazing work the charity does and decided to host a Salsa and Bachata evening to beat pancreatic cancer. Over 40 people joined us and we raised £713! It was a positive and wonderful evening of dance.
Nick's story
Although no family member has been affected by pancreatic cancer, I know that it needs as much promotion and media attention as possible. I own a Post Office and Arts and Crafts Shop called Artie Craftie in Blaenavon and every year I promote the colour purple. Over the years it has become a passion to be a little more purple than most… my beard has been purple for far to many years which has raised lots of awareness in our town of Blaenavon to Support Pancreatic Cancer UK.
Your donations will help us:
Fund vital research
Provide specialist support
Campaign for change
Other ways to get involved…