Coronavirus (Covid-19) update - It would not be right for us to tell you what decision to make about your fundraising, and circumstances will change - but we ask that you carefully consider the Government's official advice when choosing your fundraising challenge.
You can support Pancreatic Cancer UK in any way you can think of. Every penny really does count and your support will make a difference and save lives.
You can do whatever you would like to fundraise but here are some ideas to get you started...
Virtually bring everyone together for a quiz and ask for a donation to take part
Take on a new hairstyle!
Organise a Tik Tok dance battle
Create purple themed arts and crafts for family, friends or neighbours
Register today
Ask friends, family & colleagues to sponsor you!
Order your fundraising items to your door
Take On pancreatic cancer
Pancreatic cancer doesn't stop during a pandemic. Your support is needed more than ever to help fund life-saving research into earlier diagnosis and faster treatment.
If you have any questions or would like to discuss anything further, please contact
fundraise@pancreaticcancer.org.uk and we will support you every step of the way. Thank you so much for supporting Pancreatic Cancer UK, it really will make a difference.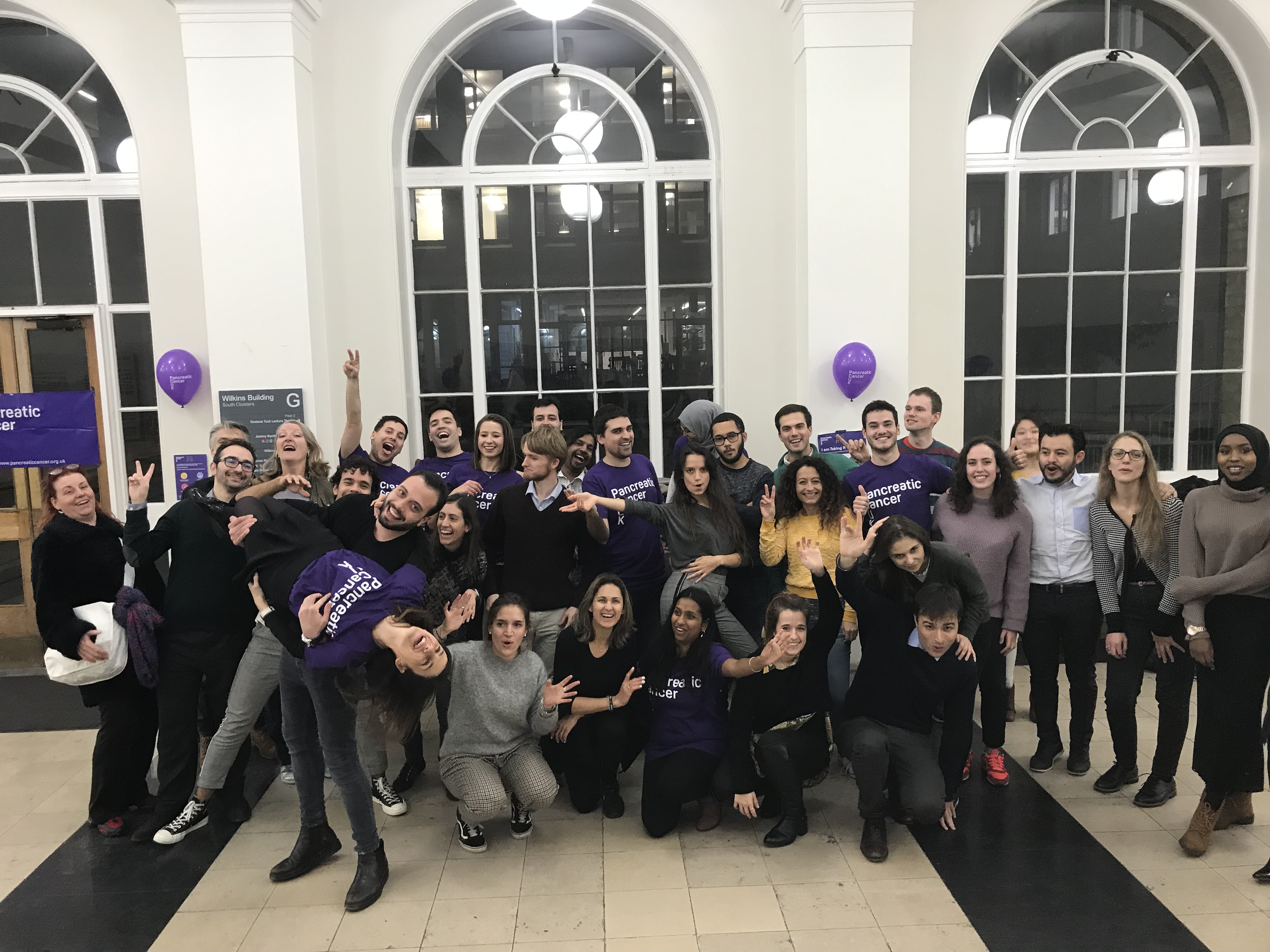 Pilar's story
We are Pancreatic Cancer UK researchers from University College London. We wanted to host a Salsa and Bachata evening to give back to the amazing work the charity do. We raised £713 and it was a really positive and wonderful evening of dance.
Vale Harmony Barbershop Chorus
We wanted to raise awareness, money and lift people's spirits. We performed at a local shopping centre and we raised over £500! A young ambassador from the charity even came to join us and sing along too!
Your donations will help us:
Fund vital research
Provide specialist support
Campaign for change
Other ways to get involved…