I am fundraising for Pancreatic Cancer UK.
My wonderful, funny, kind, generous, clever, musically gifted, great-hearted husband Roger passed away from pancreatic cancer on 29th January this year, just thirteen days after he was diagnosed with this terrible illness.  We loved each other deeply and I am still devastated at having him taken from me so suddenly.  
The 26th October 2021 would have been our Silver Wedding anniversary, so at 7pm on Tuesday 26th October I sang 25 love songs, one for each year of our life together.  Roger was a marvellous singer and music brought us together.  Heartfelt thanks to everyone who joined me online, and please see my Blog update below for how you can access a recording of the edited highlights! 
Pancreatic cancer is brutal.  By the time we knew he had it, no treatment could have saved Roger. He'd had repeated blood tests over the previous weeks because something was clearly wrong, but nothing was ever picked up.  Around 80% of pancreatic cancer patients are not diagnosed until the cancer is at an advanced stage. 
The Pancreatic Cancer UK Early Diagnosis Research Alliance is working to develop a simple test that doctors can use to diagnose people earlier and save lives.  They are close to an exciting breakthrough: the first effective test to detect pancreatic cancer in the blood. Preliminary results show that the test is currently getting greater than 95% accuracy in early trials. 
I took on Challenge 24 at home to raise money for Pancreatic Cancer UK's groundbreaking research because 24 people are still dying every day from pancreatic cancer, and 24 families torn apart with perhaps as little warning as we had.  Please support me and help fund this vital work.  You can donate using the buttons on this page.
My donations could fund...
255

hours

with a nurse on our Support Line
or
114

hours

of early diagnosis research
My Achievements
Reached 100% of goal
Reached 50% of goal
Shared page
Self donated
My Updates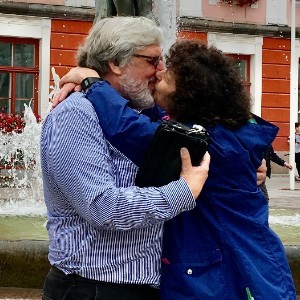 You're all amazing!!!
With your help, LOVESONGS FOR ROGER has raised an incredible £6,652 for Pancreatic Cancer UK.  I've been overwhelmed by everyone's generosity and support, and I know Roger would have been as proud as I am.
It was a wonderful evening, and to have you there supporting me and posting heartwarming messages on the chat means more than I can put into words.
You can watch edited highlights of the concert at https://www.youtube.com/watch?v=LiagswttxuU 
(If this link isn't live here on this web-page, please copy and paste into your browser.) These were filmed on a GoPro, so the sound and picture quality is much better than via Zoom.  
Thank you again.  Together, we'll beat this terrible illness.  Warmest good wishes to you all for Christmas, and here's to a research breakthrough in 2022.
Judith xxx
Share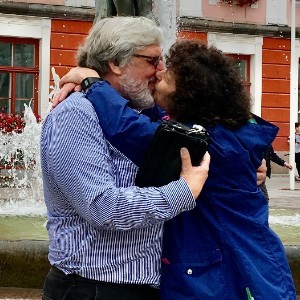 Huge thanks to everyone so far
Dear family, friends and colleagues,
With your help, I have already raised over three times the amount I set myself as a target.  I have been so moved by everyone's generosity and kindness, and so proud to see how loved and esteemed Roger continues to be.  Thank you again and again for supporting us and Pancreatic Cancer UK's invaluable work. 
If you have a moment, do take a look at the lovely photo uploaded by Chris Clarke, which shows Roger playing what's called a eunuch flute. Roger loved contemporary classical music and sung with distinction in a number of ensembles.  The eunuch flutes were a major feature of composer Frank Denyer's 'The Fish That Became The Sun'. The instruments were made by the composer himself from old car horns found in Indian junk shops, which were attached to gourds with a membrane at the neck. At the top of the car horn near the joint was a flute mouthpiece.  I remember Roger bringing this instrument home and how much he enjoyed getting a note out of it!
No eunuch flutes tonight, but hoping you can join me even if it's only for a few minutes.
All good wishes,
Judith
Share
Thank you to my Supporters Elaine Gould All @ Intuitive Ltd Kate, Charles, Freya And Jemima Janet Posner Alex Morrall Valerie Balleny Brenda Rennie Higgins Family Candida Hitchcock Kevin Mcdermott Eileen Springford Zoe Bell Kevin Raftery Ralph Lucas Anonymous Claire Fluet Julie Evans Matthew F Delange Helen Mignano Rachel Franklin Julia Kent Bhupal Chitnavis Lucinda Lafferty Ryoko Tanaka
Amanda Ross-scott James Murray Monica & Stephen Weil Tanja Novakovic Isabella & Guido Alan Poppleton Cécile Guimond-warnett Kate Hamilton Kate Butchart Andy, Sally And William Moody Peter And Julia Brock
Ewelina Kasia & Family Jane Hunt Anonymous Mark Wilks Jane Alden Joshua Parks Sian And João Matos Aubrey Botsford Ms Eileen Penman Pospisil Family Adrian, Helena, Anna And Livia Joe Parks Peter Hewitt Susan Hamlyn Greenhill's At Number 6 Penny Read Katie Heller Hunt Family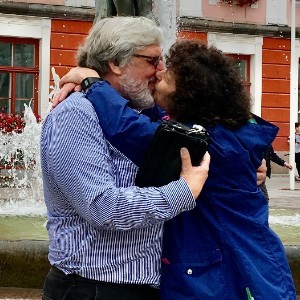 Judith Parks Beth Noakes Judith Barkley Tim Farley Toby Crick, Emma Miranda Moore And Scooter Crick Liz & David Charlotte Tassell-dent Rachel Sherman Ava Sellwood Linzi & Simon Hildesley Oksana Solomou Anonymous Hannah Grace Moody-stuart John Mcleod Charlotte H (via Gsg) Brendan Pavey Craig Breheny Danielle Graham Martha Cossey Luca Carlton Sandra Meneguzzo Anonymous Madeleine Despina P
Judy Taylor Anonymous Kishan And Prashant Cllarissa Hulse Joanna Poulson Pippa Thynne Gordon Willatt Joanne Gale David & Maureen Parks Dr Chris Mercer Nira Marie Power
Michelle Brooks Evans Catriona Prest Sue Webber Peter Banks Riva And Coni Wright Nadia Gilman Caroline Hoare Caroline Hebbert Jennifer Janette Wallis Philippa Millward Janita Clamp Charlotte P Kym Rawlings Tatiana Russell Jane Goldthorpe Laurence Baghdadi
Gil Lu
Ivan Stroud Melanie Sanderson Andreas Dina Gajjar Jean-philippe Chenot Sam, Paul And Coco Johnson Xx Debbie And Mark Johnstone David Wells Annabel Higgins Francis Hamlyn Shari Lord
Felix Pollard Belle Richardson Frank Joseph Zoe Hassid Noah Rabbi Jason Holtz Anonymous
Marilyn Freeman Sean Doherty Daniel Cigman Yasmin Disney Lucy Thomas Nayan Sthanakiya James Keable Anna Sedenu Cate Goldwater Breheny Debs Auty
Simone Taylor Iain Millar Iris Lucas Robert Symonds Porat Family Ellen Swingler Suzie Anonymous Susan Thomas
Chris Clark Vicky Richmond Gabriel Aubert-logan Ben S-w Delia Egidi