I am fundraising for Pancreatic Cancer UK.
As a staff collective we came up with the idea to walk from Bowness to Carleton in memory of Dawn our friend and colleague. 
Dawn and her family spent a lot of happy times in the lakes and she loved her job as Business Manager at Carleton Green. 
______________________________________________________________
Dawn would have been so proud and humbled to know that her friends and colleagues at Carleton Green had decided to take on this challenge. Over the course of her illness we learnt so much about this horrific disease and we realised that Pancreatic Cancer does not seem to get the same publicity and funding that other cancers receive. We spent many happy years enjoying our boat which was moored in Bowness and she loved everything that Carleton Green stood for, making the route so appropriate. Thank you to all that are taking part and to those that feel they can make a contribution to the Charity.
Andrew, Aimee and Robert Farnworth
My Achievements
Reached 100% of goal
Reached 50% of goal
Shared page
Self donated
Thank you to my Supporters Anonymous Steve Johnston Andrew Farnworth Andy Pilkington Stuart, Wayne & James Geoffrey Farnworth David & Thomas Smith Keith & Jean Houston Jones Harris Ltd
As Charles And Tina Bryning
Anonymous Steve Johnson Heather Dixon David Robert Speak
The Dickinson Family Direct Poultry Supply Ltd Ian Coats Julie, Phil And James Fancourt Nigel & Jane David Crooks Alison And Matthew Rogers Jenn Billington Paul & Stella John Isles Sonya Family Graham Hicks John Marsh Oliver & Justine Carole And Ian Brown Sarah Johnston Tim Hall Karen Schwerdt Boyd Girlies
Emily And Jonathon Karen Johnson Sue Thompson Willis Family Janet And Gary Roberts John & Judy True Carol, Michael, Susan, George And Molly Judi Stock Gillian/john Savage Alison Johnstone Anonymous Ian Nigel Crooks Ann Hall Pam & David Stuart Moorhouse Margaret & Robin Kenneth Waterhouse John Bailey Rachel Horsfield Anonymous
Philippa Stock Robert, Andrew And Johnson Anonymous Cara Godbold-holmes Mark Howel John Boyd Anne-louise Ingham Bruce Fayle Kath And David Anonymous
David Winterbottom Geoffrey Woods Anne And Meyrick Wendy Dunn Katherine Bell Paul Wilcock Tony Swallow
Simon And Susan Allan Michael Watkinson Gill Dawson Serena Armstrong Aimee Desmond
Margaret Gareth Griffiths Niccola Jones Ann Pilling Helen Dawson Gail Mcardle Amanda Whitehead Christine Harrison Janet Walsh Anna Buchanan Jess Gregson Sandra Rowe Vicky Hicks James Russell Julie Gannon Katie Willis & Family Gary Baxter Rachel Mcevilly Stephen And Barbara Lydia, Joanna And John Pirie Dawn Whitby David & Helen Williams Barbara Xx Andy Bradbury Jo Crosswell
Lucy Farnworth Kristina
Phil Burton Miss R S Johnston Elizabeth Andrew Andrew And Katrina Bell Dawn Pickersgill
Joanne Kirkland John Gregson Dan Crooks Matty Crooks The Mercer Family
Uncle Terry, Auntie Paula, Lauren And Lewis. Claire Jim Lochhead Sandra Houghton Frank And Lisa Frayling Gillian Jackson Russell Jones Peter Green Louise Gray Lesley Hicks Chris Chomsoonthorn Carol Brown Richard And Clair Daniel Brookes
Birsen Navruz Anonymous Sophie, Natasha & Jo Stenton Anonymous Pete Tomkinson Veronica Roper Fiona & Andrew The Thomson Family Eleanor Daniels Dawn Frith Kristina Woodall Rev'd Peter A D Caroline Rossineri Mark & Carol Tooth Steve Haskett Elisabeth Sawle Nic Cassidy The Cromptons Joe Farley Carolyn Dugdale Anonymous Catherine Clarke Julia Houghton Adam Leigh Heather Stemp
Tony & Margaret Vivash Peter Law Nikki Dennis China Schudio Emma Hornby Esther Stamp Emma Jean Dee Clark Julie Watmough Lorraine Crossen Liz Bloxham Jean Cooke Mandy Moss Estelle Speers
Emma Dena Meikle Gemma Laycock
Ella And Jett Bancroft Mike Healey Glenn Whitlow Michelle Allison Bethany R Dawson Laura Hardwick Natasha Green Joanna Barnes Sarah Akin Martyn Ball Julie Olsen Susan Adams
Jennifer Bell Anonymous Margaret Fisher Steve Roode Laura Parkes Paula Dobson Simon Dee Anonymous S Kapa Sharon Nicholson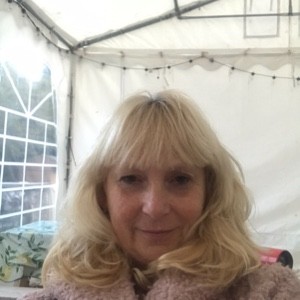 Sue Hainey The Miller Family Emmey Little Leanne Ellis-taylor Charlotte Timperley Michaela Barlow The Hollands Lynn Rawding Ben Currie Reilly Family Sara Bagwell Mary Porter