Sarah's story
I needed a lockdown challenge, and wanted to support Pancreatic Cancer UK as pancreatic cancer is the lowest surviving cancer, which my family know only too well, after losing our beloved Malc to this cruel disease in 2016, closely followed by Nanny Joyce (Malc's mum) just 8 weeks later.
I know that people with pancreatic cancer need the charity's nurses as a lifeline, now more than ever, so I registered to take on a challenge 24 with my daughters. We are uploading a new TikTok video for 24 consecutive days and asking friends and family to make a £2 donation to our fundraising page in return for a funny video to make them smile. We have a target of £100 and we are already half way there!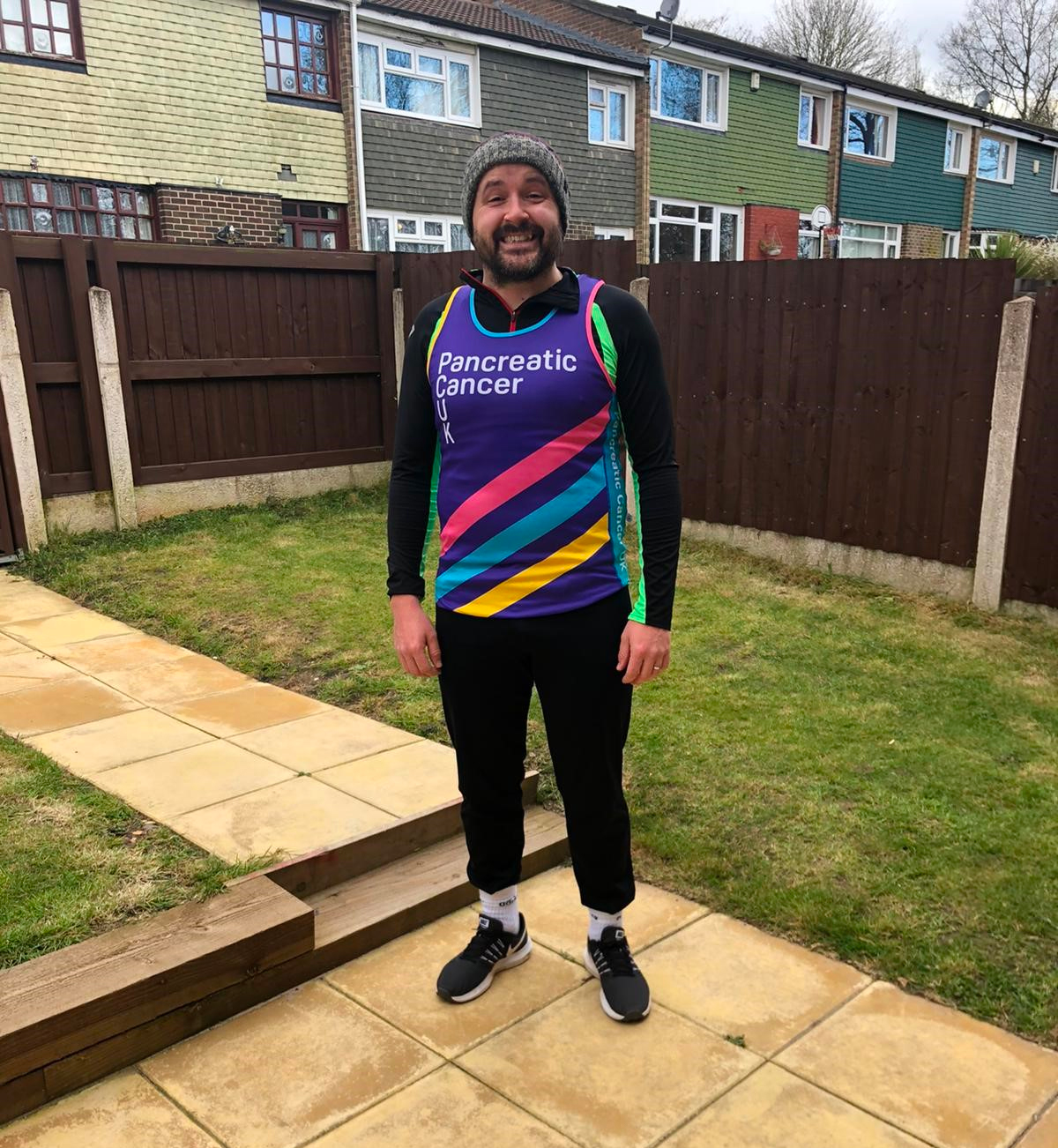 Andrew's story
I decided to take on Challenge 24 for Pancreatic Cancer UK as I lost my mom to pancreatic cancer in January after a very short time between diagnosis and her passing.
For my challenge 24 I chose to run 5km 24 times throughout the month. It's been made a little bit more difficult with the restrictions on movement because of COVID-19, but I've found it a lot quieter and fresher on the streets, which has been a bonus.
It's been an overwhelming experience and I exceeded my target within 24-hours of putting my fundraising page live. I've raised over £1,500 now and I'm genuinely gobsmacked at people's generosity. My mom was a fantastic woman and knowing that so much money has been raised in her memory would have left her speechless. I'm truly honoured to have done this for her.
Your donations will help us:
Fund vital research
Provide specialist support
Campaign for change