Pancreatic cancer doesn't stop during a pandemic. We need your support more than ever.
Instead of returning to your pre–lockdown style at your first hair appointment - why not take on a new unique style and support Pancreatic Cancer UK at the same time?
Whether you shave it, dye it purple or go for a wild new style - anything you raise will help fund vital world-leading research to find breakthroughs in new pancreatic cancer treatments and further improve the speed of diagnosis.
How to get started:
Register to create your fundraising page
Ask friends and family and colleagues to sponsor you
Chop, shave or dye your hair
Be proud to Stand Out and know that anything you have raised – big or small – will fund vital research.
Together we can transform the future for everyone affected by pancreatic cancer.
Pancreatic cancer doesn't stop during a pandemic. Your support is needed more than ever to help fund life-saving research into earlier diagnosis and faster treatment.
If you have any questions or would like to discuss anything further, please contact
fundraise@pancreaticcancer.org.uk and we will support you every step of the way. Thank you so much for supporting Pancreatic Cancer UK, it really will make a difference.
Stuart's story
"So like most of the blokes in the UK at this current time, we are now panicking about how our hair is going to cope over the next few weeks. I usually have mine trimmed every fortnight - and even though my wife offered to do the fade with my beard trimmer, I politely declined!
I decided to shave my hair off for Pancreatic Cancer UK as unfortunately one of my loved ones is fighting it at the minute. Although one half of me is thinking what am I doing - the other half is thinking if I can do this and raise money for a worthwhile cause then it will be well worth it.
I had a target of £50 but raised an amazing £992 and even let my 3 and a half year old son shave my hair off on the day!"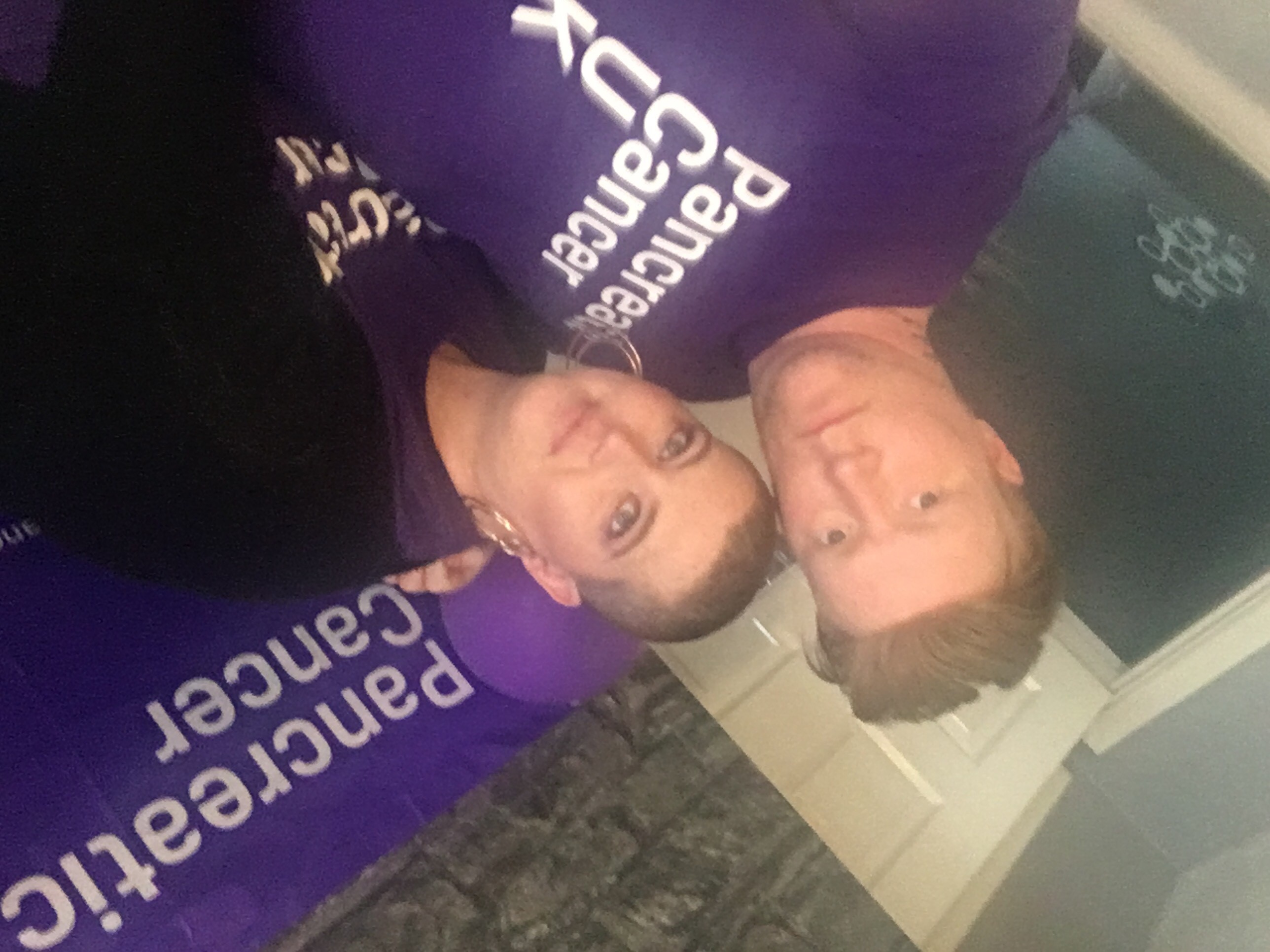 Rachel's story
"I shaved my hair off because when my mum lost her life to pancreatic cancer I felt so helpless. I couldn't save my mum but hopefully through awareness and raising money together we can help save lives. I raised £688 and if I can help even one person it was completely worth it."
Your donations will help us:
Fund vital research
Provide specialist support
Campaign for change